Delivering operational data at scale is difficult. In particular, companies can have thousands of external users who are customers or partners. Salesforce Experience Cloud is the go to platform for software vendors, financial services and enterprises to deliver the customer portal experiences. These users need data just like internal users, but it's challenging to simply open up internal reporting to external users.
Embedded analytics - does it stack up?
When it comes to operational reporting for these users, typically people look to embed BI tools or custom builds. Cost tends to be the biggest hurdle to solving this use case. It gets difficult to justify the value of best in class BI solutions for large numbers of casual or low-intensity users. This is because their typical question is not analytical, but usually, known and simple to convey like "What is the balance of my account?" or "How many transactions occurred last month?".

On the other hand, custom builds are time consuming and quickly overrun the upfront cost of the BI tool that was being avoided. The reliance on engineering to build and maintain creates a bottleneck.

What if you could just get more out of what you already have?
Now, there's a third option.
Omnata paired with Salesforce Connect allows you to scale Salesforce native operational reporting. It can be quickly deployed to platform users and can handle operational reports like transactions or historical data. Salesforce Connect enables external objects and Omnata queries your data warehouse in real-time. Reports are never stale and you don't need to maintain a BI platform. Row-level security lets you easily partition data by users or companies.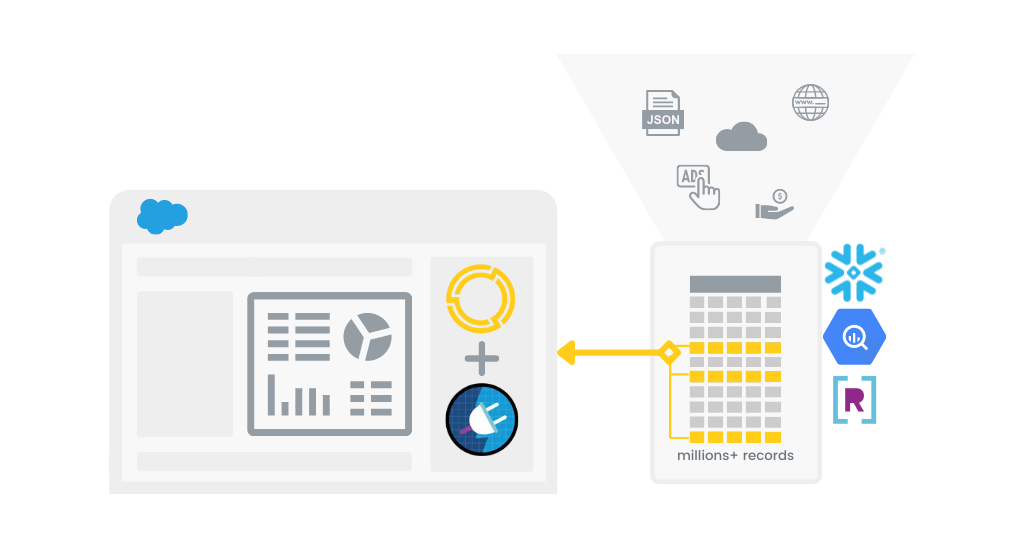 Reduced cyber-security overheads
The direct connect architecture reduces integration risks by running on the trusted Salesforce platform. Since data doesn't move through a third party, it's easier and faster to get cyber-security approval. This makes it a preferred integration for customers in healthcare, insurance and other sectors with sensitive information.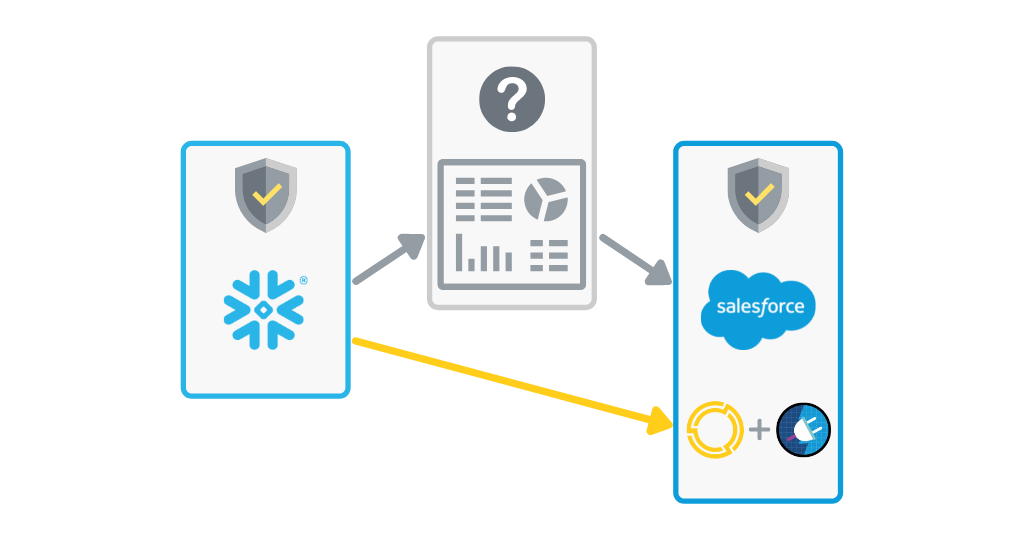 For Salesforce portals and customer communities, operational reporting can be cost effectively deployed to thousands of platform users without licensing each individual user.
Get in touch to learn more.