Omnata has added a new integration mode for Salesforce that uses Lightning Web Components (LWB) and does not require Salesforce Connect (External Objects). It is designed for customers who need external data embedded in their CRM. Omnata components can be added to views that live-query your cloud data warehouse and render data in real-time.
It solves the challenges of replicating large and changing datasets and cuts out the added complexity of embedding BI tools and reports. Some typical use cases are viewing transactional or financial records or support teams retrieving historical data like past purchases or order status history.
To configure a live-query component, simply:

Connect to your data warehouse
Create relationships between Salesforce objects and your database tables
Drop the Omnata components into Lightning page layouts
Easy as.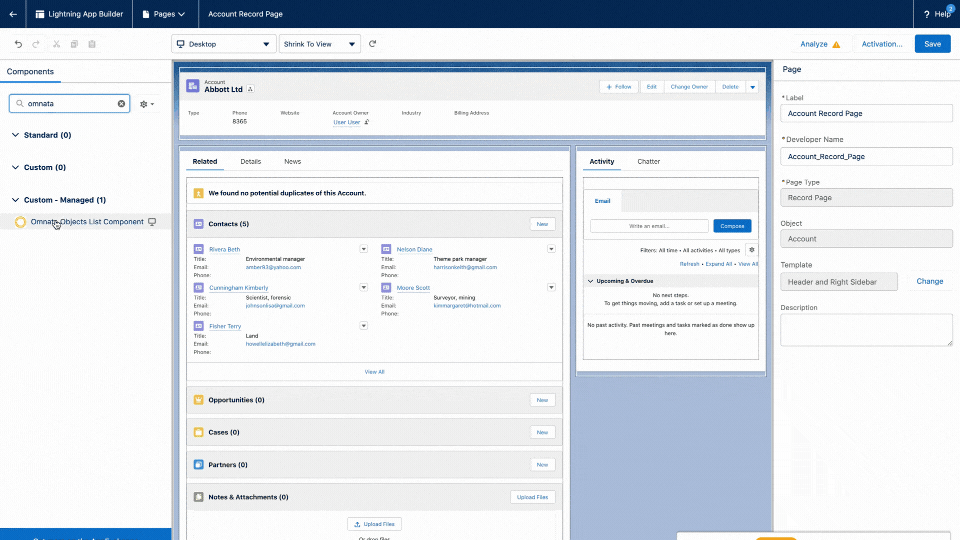 If you need more capability, Connect is an object level integration using a platform integration add-on Salesforce Connect. The External Objects are similar to standard objects and can be used in reporting, automation and other platform actions.
Both modes are configured in our native app, with the LWC mode in a new tab.
Try it free for 30-days from the Salesforce AppExchange