We're excited to announce Omnata Connect now supports the biggest of queries with BigQuery-to-Salesforce in public preview.

Omnata started as a direct integration between Salesforce and data in Snowflake. It removes the need for middleware, returns data in real-time, solves limits on large datasets, and minimises setup work. The approach has been adopted by customers in technology and healthcare with data-heavy operations that rely on information like product usage, transactions, and patient history.

Why BigQuery?

In the modern data stack race, there are three horses and one is leading the popularity contest. At least, by our chosen measure, the number of members in respective dbt Slack channels (below). In an effort to support the most cloud-first companies, we decided that BigQuery was a solid next step. This is coupled with BigQuery's cloud native design and ability to scale for operational use, which is critical for our special flavour of integration.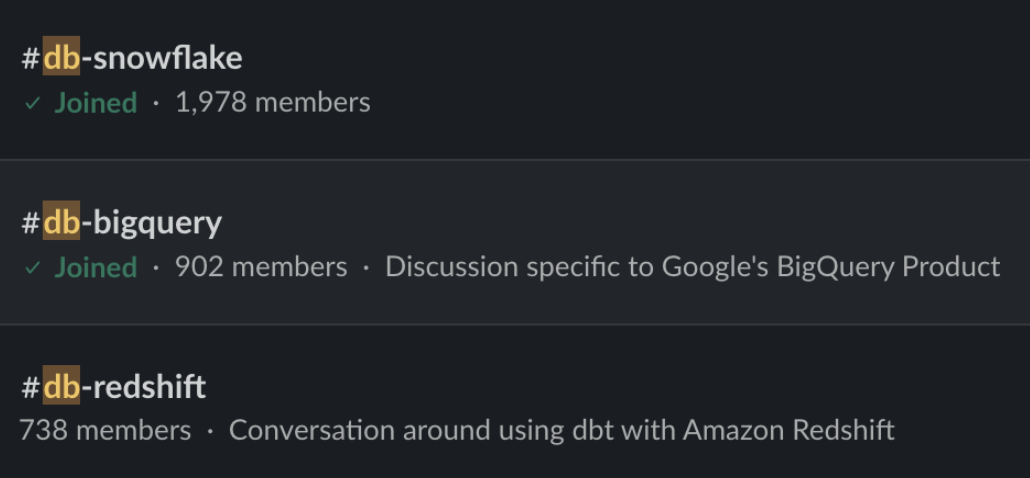 What can I do with it?

BigQuery support opens up a number of new avenues for customers. Sales and service teams no longer need to sacrifice granularity for large datasets. Instead of embedding or diverting users to BI tools, external data is natively available for people and machine in Salesforce's automation.
In addition, Google's native platform integrations mean that BigQuery can serve as the gateway to other GCP databases and apps. And finally, if you're on the fence and run both BigQuery and Snowflake', we've got you covered for that too.

See BigQuery to Salesforce in action
Below, we query Google's Bitcoin transactions public dataset in real-time. Our customers can apply this concept to their own high-volume, high-velocity datasets in sales and service.

Want to learn more?

Meet with us or start a free trial today!