BigQuery has become a leading cloud data warehouse, allowing teams to revolutionise their data architecture, adopt modern ELT practices, and become more agile and effective than ever. With all of that enterprise data centralised, it's time to deliver intelligence back to the people and applications that need it, but the old approach wont do.
1. Break free from the limits of loading data
Your sales and service teams need a complete view of customers but that doesn't mean you need to cram all of that data into your CRM. Previously, opening up live access to your production data warehouse was unthinkable, but BigQuery's cloud architecture is designed for concurrent queries and huge datasets. Omnata's connector makes the most of this, returning datasets to external objects without loads or syncs. It's real-time native integration that can handle the scale of modern businesses.
2. Provide service teams with real-time product data
You've got a service team doing their best to resolve customer issues. They can't waste time jumping into other systems or searching for data. Give them all of the customer data they need directly in their case management workspace.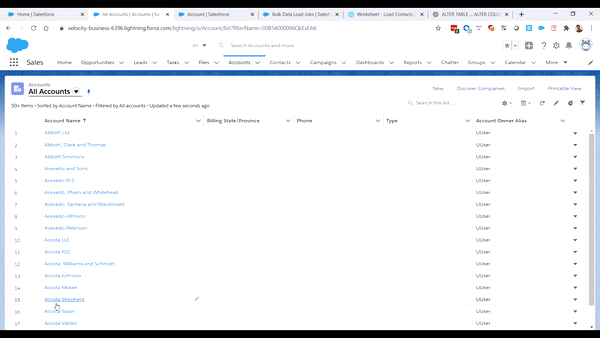 Omnata integrates data without limits, so things like product data can be queried from production tables and views containing millions of records across your whole customer base. You can even relate multiple datasets so users can seamlessly drill down from an account to products to individual records.
3. Give healthcare staff the full picture of patients
Patient histories can be long and detailed and it's absolutely critical that the detail is delivered to the point of action. At the scale of healthcare providers, thousands of patients can have hundreds of entries, leaving you with a cumbersome dataset to integrate via traditional methods.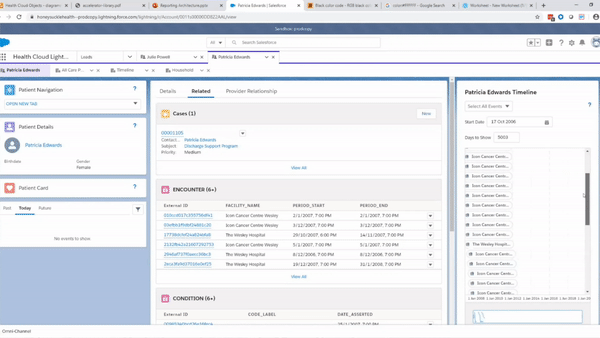 Omnata is used today with Salesforce Health Cloud to power data-driven health programs and in COVID contact tracing where real-time test results are delivered to the agent workflow.
4. Use external datasets in automation
You don't want your teams doing low-value tasks. Omnata lets Salesforce's powerful automation capabilities talk directly to all of your enterprise data in BigQuery. Notify customers when payments arrive or when orders are shipped. Automatically resolve support cases and automate marketing campaigns based on analytical outputs.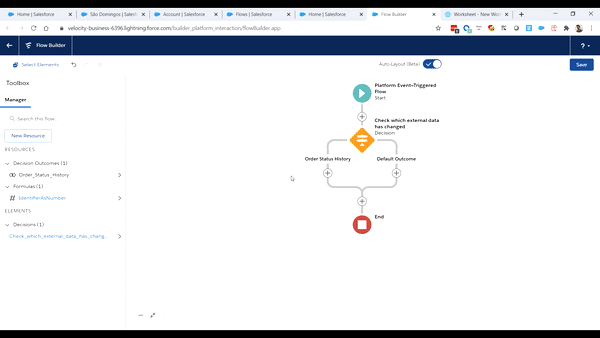 Omnata delivers data to external objects which behave just like standard objects. This means you can use any data that lives in BigQuery in process and flow builders
Got BigQuery ready to go?

Install Omnata into your sandbox and test today - Start a free trial
Learn more about how we can help - Meet with us