Omnata Connect drastically simplifies integration tasks, from Snowflake to Salesforce and BigQuery to Salesforce. Previously, this required middleware, complex setup and constant maintenance. The approach rests on two key components, cloud-native data warehouse design and Salesforce Connect External Objects.

However, to make external objects an agile alternative to legacy integration, we had to improve the out-of-the-box functionality. We designed the native Salesforce app to be low-code and flexible for fast-moving sales & service organisations.

So, what more does Omnata Connect do for you?

1. Automates external object creation

Omnata Connect's no-code UI is designed for people with basic Salesforce skills and makes it easy to change and modify the integration. It provides the list of available data in Snowflake and automatically translates data types. The external object creation steps are automated which can save hours of setup work, particularly for large production data warehouses.

2. Simplifies relationship management

The next step to setting up the integration is modelling parent-child relationships between fields. The regular Salesforce experience requires users to understand and select options for each field. Omnata guides you through, allows you to easily change field names and points out where data types are missing. The relationships allow users to seamlessly navigate between objects in Salesforce.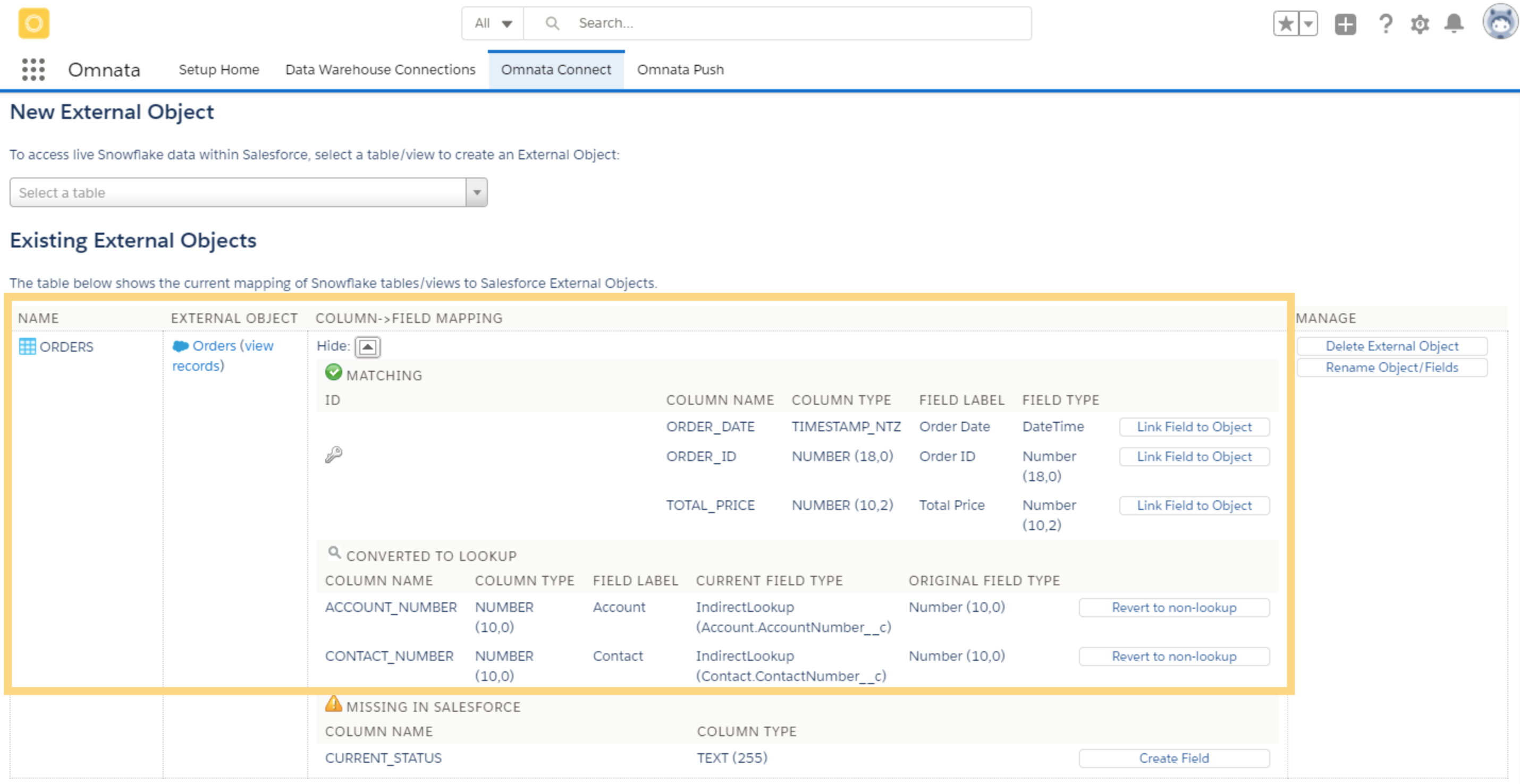 3. Handles underlying schema changes

One of the biggest challenges of any integration is dealing with changes in the source database schema. Omnata gracefully handles any underlying changes and prompts the admin to repair the relationship. This is a big improvement from the default behaviour of Salesforce Connect which is to recreate the objects from scratch.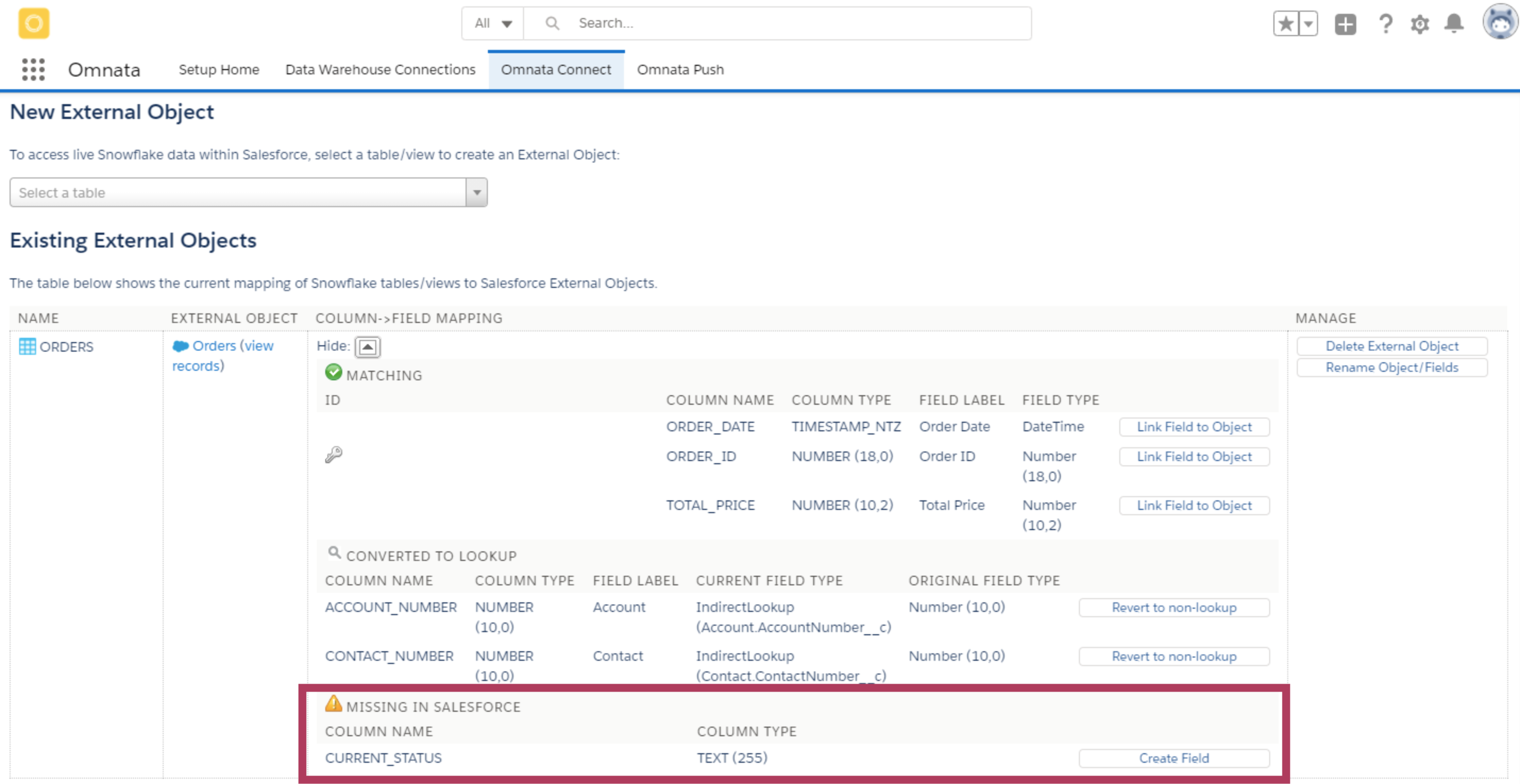 4. Simple and secure authentication

Omnata not only simplifies the process of connecting to your data warehouse but stores your credentials securely in Salesforce, protecting them from misuse. Middleware solutions increase your risk of a data breach by passing your sensitive data through another third-party service, whereas Omnata facilitates a direct integration. This makes it easy for your security team who already trust Salesforce and your warehouse provider.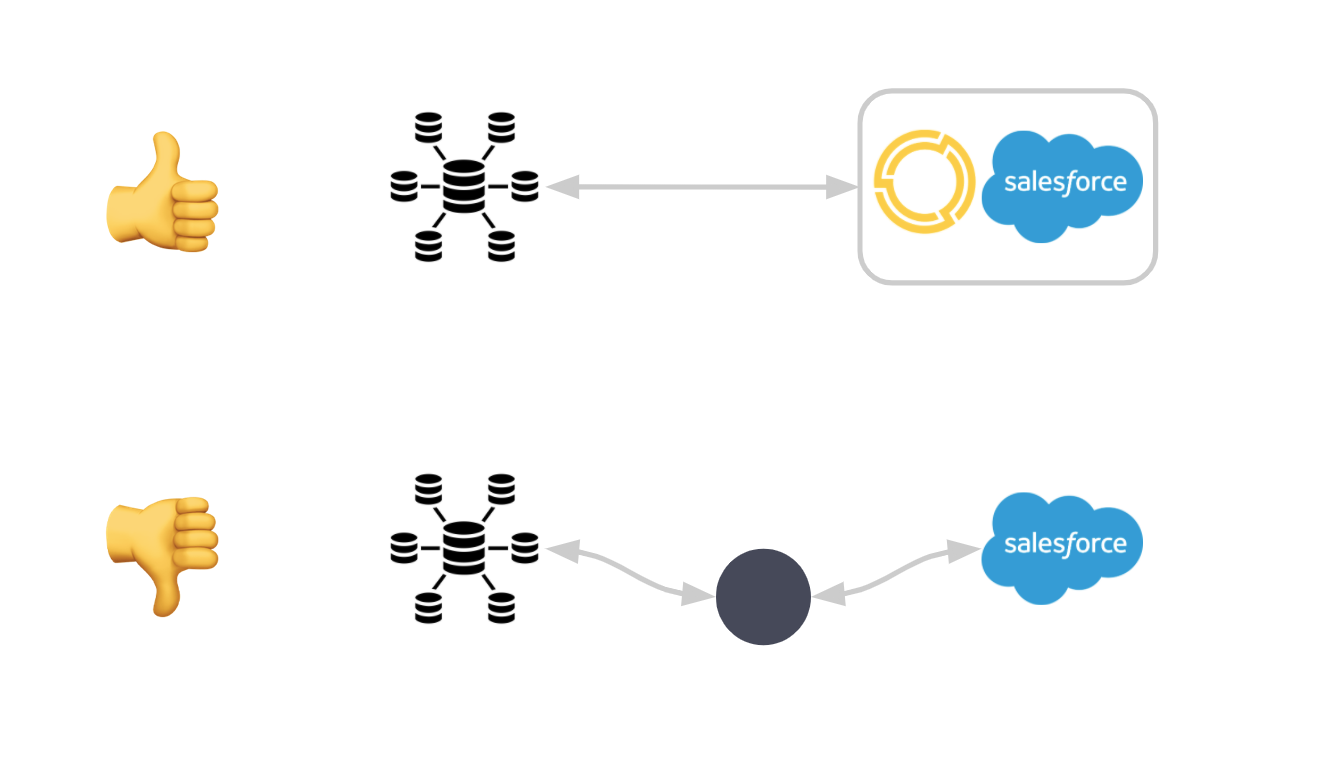 Omnata's approach of directly connecting to your data warehouse and a no-code setup experience means you can integrate data natively and faster than ever before. It will perform better and be easier to change than middleware tools. Best of all, you don't need to consult a third team to build and maintain integrations, go from A to B without C.
Ready to give it a go?

Install Omnata into your sandbox and test today - Start a free trial
Learn more about how we can help - Meet with us